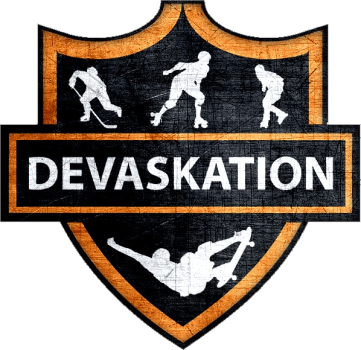 Bones
Bones is a well-respected and established brand in the skateboarding industry, known for its high-quality skateboard wheels, bearings, and accessories. Since 1977, Bones has been at the forefront of skateboard innovation, constantly pushing the boundaries of what's possible on a skateboard.
Our skateboard wheels are designed with precision and durability in mind, using cutting-edge materials and manufacturing techniques to deliver a smooth and fast ride. Our bearings are made with the highest quality materials, such as steel, ceramic, and titanium, and are engineered for optimal speed and performance. And our accessories, such as hardware and tools, are made to last and designed to make skateboarding easier and more enjoyable.
But Bones is more than just a brand – we're a community of skateboarders who are passionate about our sport and culture. We support skateboarders of all levels, from beginners to professionals, with the tools and resources they need to succeed. Our team of riders, which includes some of the most talented and influential skaters in the world, represents the best of what skateboarding has to offer.
At Bones, we're committed to providing skateboarders with the best products on the market, while also fostering a sense of community and camaraderie among skaters. With Bones skateboard wheels, bearings, and accessories, you can trust that you're getting the best quality products from a brand that truly understands and supports the skateboarding community.