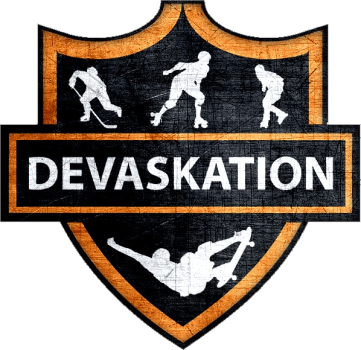 Deadbolt
Deadbolt is a brand that specializes in designing and manufacturing high-quality skateboarding and roller derby protective gear. Our mission is to provide skaters with the best possible protection so they can skate with confidence and freedom.
We understand that skaters need gear that is not only protective but also comfortable and stylish, which is why we use the latest technology and materials to ensure that our products are both functional and fashionable. Our protective gear includes helmets, knee pads, elbow pads, wrist guards, and more, all designed to provide maximum protection and support for skaters of all levels.
But Deadbolt is more than just a protective gear brand – we're a community of skaters who are dedicated to promoting safety and empowering skaters to reach their full potential. Our team of athletes and ambassadors represents some of the most talented and influential skaters in the world, and we're committed to using our platform to inspire and uplift the skating community.
At Deadbolt, we're passionate about protecting skaters and supporting the skating community. With our range of protective gear, you can trust that you're getting the best quality products from a brand that truly understands and supports the skating culture.