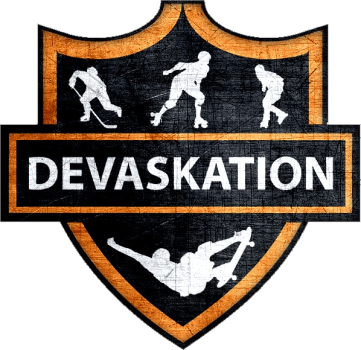 Derby Laces
Derby Laces is a leading brand in the roller derby and skating communities, specializing in high-quality laces that provide exceptional performance, durability, and style. Founded in 2011, the brand has quickly become a favorite among skaters around the world, known for their innovative designs and high-quality materials.
Derby Laces offers a wide range of laces to suit different styles and preferences, including flat laces, round laces, waxed laces, and more. Their laces are made from top-quality materials, including high-tenacity polyester and cotton blends, to ensure strength, durability, and resistance to wear and tear.
One of the unique features of Derby Laces is their commitment to customization, offering a range of colors, patterns, and lengths to suit different skater needs and preferences. They also offer lace tipping options, allowing skaters to choose from a variety of aglet designs to further personalize their laces.
Derby Laces is committed to sustainability and ethical manufacturing practices, using recycled and eco-friendly materials wherever possible and ensuring that all of their products are produced in fair and safe working conditions.
Overall, Derby Laces is a brand that stands for quality, innovation, and style in the world of roller derby and skating. With their high-quality materials, unique designs, and commitment to sustainability, Derby Laces are a top choice for skaters who demand the best from their equipment.