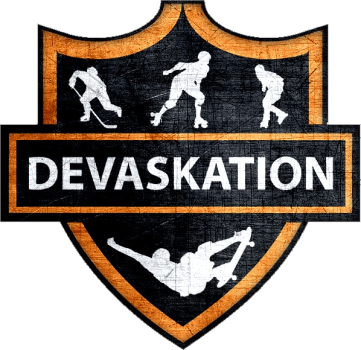 Luigino
Luigino is a brand that specializes in designing and manufacturing high-quality inline speed skates for skaters of all levels. Our skates are known for their performance, comfort, and durability, making them a popular choice among competitive and recreational skaters alike.
Our commitment to quality craftsmanship and innovative design has made Luigino a trusted name in the skating community. From the Carbon Fiber Technology used in our boots to the precision bearings and high-performance wheels, every detail of our skates has been carefully considered to provide the best possible skating experience.
But Luigino is more than just a product – we're a community of skaters who are passionate about our sport and culture. Our team is made up of skaters from diverse backgrounds who share a love of inline skating and a commitment to excellence. We believe that skating is not just a hobby, but a way of life, and we strive to empower skaters of all levels with the tools and resources they need to succeed.
Whether you're a beginner or an advanced skater, Luigino has the perfect skate for you. Our range of styles, colors, and sizes allows you to express your individuality and make a statement on the road or the track.
At Luigino, we're dedicated to providing skaters with the best quality products and supporting the skating community. With Luigino inline speed skates, you can trust that you're getting the best quality products from a brand that truly understands and supports the skating culture.