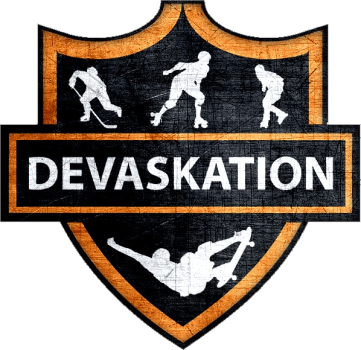 Mob Grip
Mob Grip is a brand that specializes in creating high-quality skateboard grip tape. Founded in 2000 in Santa Cruz, California, Mob Grip is a brand that is passionate about skateboarding and committed to providing their customers with the best grip tape possible.
One of the hallmarks of Mob Grip is their commitment to quality and performance. They use high-quality materials, such as silicon carbide grit, in their grip tape to ensure that it is durable and provides superior grip. Their grip tape also features a perforated design, which allows for air bubbles to escape during application and ensures a smooth and bubble-free grip.
Another key feature of Mob Grip is their focus on innovation. They offer a wide range of grip tape designs, from classic black to colorful graphics, allowing their customers to express their individuality and style while providing the necessary grip for skateboarding. Their grip tape also comes in a variety of sizes and shapes, ensuring that everyone can find the perfect fit for their skateboard deck.
In addition to their commitment to quality and innovation, Mob Grip also values sustainability. They use environmentally-friendly materials and manufacturing processes to minimize their impact on the environment, making them a responsible choice for environmentally-conscious consumers.
Overall, Mob Grip is a brand that is dedicated to creating high-quality, innovative, and sustainable skateboard grip tape. Whether you're a seasoned pro or a beginner, Mob Grip has the grip tape you need to provide the necessary grip and style for your skateboarding adventures.