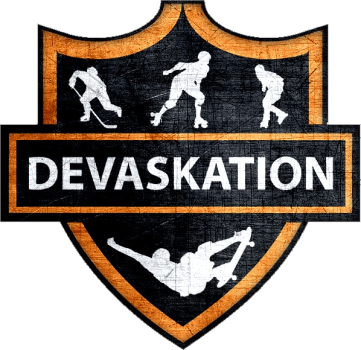 PowerDyne
PowerDyne is a brand that specializes in designing and manufacturing high-quality roller skate components that provide exceptional performance and durability. Our mission is to provide skaters with the tools they need to perform at their best, whether they're skating for fun, fitness, or competition.
Our roller skate components are known for their exceptional performance and durability. From the lightweight and responsive plates to the smooth and reliable bearings, every aspect of our components has been carefully designed and engineered to provide the best possible skating experience. Our components are also compatible with a wide range of roller skates, making them a versatile choice for skaters of all levels.
But PowerDyne is more than just a product – we're a brand that is passionate about roller skating and the community that surrounds it. Our team of athletes and ambassadors includes some of the most talented and influential skaters in the world, and we're committed to using our platform to support and uplift the roller skating community.
At PowerDyne, we're dedicated to providing skaters with the best quality components and supporting the roller skating community. Whether you're looking for a new set of plates, bearings, or toe stops, we have the perfect component for you. We also offer a range of skating accessories, such as laces and cushions, to help you customize and maintain your skates.
With PowerDyne roller skate components and accessories, you can trust that you're getting the best quality products from a brand that truly understands and supports the roller skating culture. We're proud to be a part of the roller skating community and look forward to continuing to innovate and inspire skaters around the world.