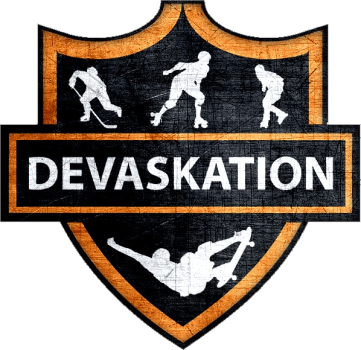 QUBE
QUBE is a brand that specializes in creating high-quality skateboard bearings that offer superior performance and durability. Founded in 1994, QUBE is a brand that is committed to providing their customers with the best possible skating experience, whether they are skating at the park or on the street.
One of the hallmarks of QUBE is their focus on technology and innovation. They use advanced materials and design techniques to create skateboard bearings that are faster, smoother, and more durable than traditional bearings. Their bearings feature unique designs, such as their "Titanium Nitride" coating, which reduces friction and wear and tear, and their "Labyrinth" system, which prevents dirt and debris from getting inside the bearings.
Another key feature of QUBE is their commitment to performance. They offer a wide range of skateboard bearings, each designed to provide a different level of speed, precision, and durability. Their bearings are rated based on the ABEC scale, which measures the precision and speed of the bearing. This allows skateboarders to choose the bearing that best matches their riding style and preferences.
In addition to their focus on technology and performance, QUBE also values sustainability. They use eco-friendly packaging materials and are committed to reducing their environmental impact. This makes QUBE a responsible and sustainable choice for skateboarders who want to enjoy their sport while minimizing their impact on the environment.
Overall, QUBE is a brand that is dedicated to creating high-performance, innovative, and sustainable skateboard bearings. Whether you're a beginner or a pro skateboarder, QUBE provides the bearings you need to ride fast, smooth, and confidently, and to enjoy the thrill of skateboarding to the fullest.