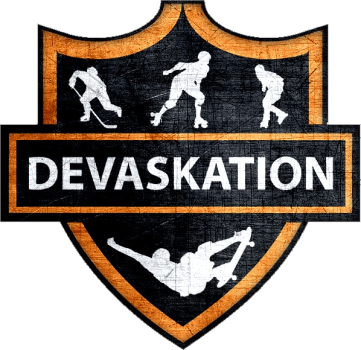 Sisu
Sisu is a brand that specializes in designing and manufacturing high-quality mouthguards for athletes of all types, including roller skaters. Our mission is to provide skaters with a mouthguard that offers superior protection, comfort, and performance, so they can skate with confidence and focus on their game.
Our mouthguards are made with a unique, custom-fit technology that molds to the shape of your teeth, providing the perfect fit and maximum protection. Our mouthguards are also designed to be lightweight, breathable, and comfortable, so you can speak, drink, and breathe easily while wearing them. Our mouthguards are available in a range of colors and designs, so you can customize your mouthguard to match your style.
But Sisu is more than just a mouthguard – we're a brand that is passionate about safety and performance in sports. Our mouthguards have been extensively tested and proven to provide superior protection against impacts and injuries, giving athletes the confidence to perform at their best. We're also committed to supporting the roller skating community and promoting safety and fun in the sport.
At Sisu, we're dedicated to providing skaters with the best quality mouthguards and supporting the roller skating community. Whether you're a beginner or a professional skater, our mouthguards can help protect your teeth and give you the confidence to perform at your best. We also offer a range of accessories, such as cases and fitting kits, to help you customize and maintain your mouthguard.