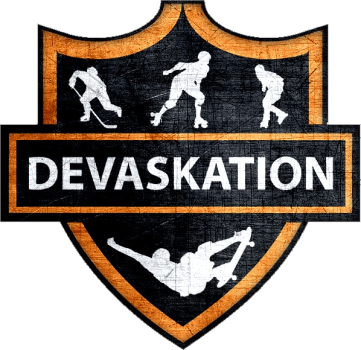 Low Top Quad Skates
Roller skating for cardio and fitness is an effective way to burn calories while doing a fun exercise. An hour of skating indoors or outdoors can easily burn 500-1000 calories and also provides an intense leg workout. When skating for fitness and exercise, it is important to have a comfortable and stable skate because you will be using the skate for prolonged sessions and any fitment or stability issues will detract from your ability to keep skating. Devaskation carries a variety of skates that are perfect for long sessions. We carry the best boots the market has to offer including brands like Riedell, Jackson, and Atom. Whether you are skating at a rink or on concrete, asphalt, or sidewalks, we have a perfect skate for your particular needs.
Fitness skates are a type of skate setup designed for recreational skating and fitness activities. They are typically designed to provide comfort, support, and performance for skaters who want to improve their cardiovascular fitness and burn calories.
Fitness skates usually have a lightweight and breathable boot, which provides support and protection for the foot and ankle while allowing for a comfortable fit. They also typically have larger wheels than other types of inline skates, which allow for greater speed and smoother rolling over rough surfaces.
Many fitness skates also feature adjustable trucks or plates, which can be moved forward or backward to adjust the balance and responsiveness of the skate. This can be especially useful for beginners, who may need to adjust the skate's settings to their skill level and comfort.
Fitness skates can be used for a variety of activities, including outdoor recreational skating, fitness training, and long-distance skating. They are also a popular choice for commuters who want a faster and more efficient way to get around town.
Overall, fitness skates are a versatile and practical choice for skaters who want to improve their health and fitness while enjoying the fun and excitement of skating.