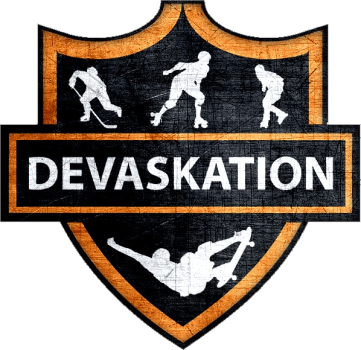 Devaskation
Devaskation is a brand that specializes in providing skaters with high-quality roller skates, roller derby gear, and skating accessories. We're committed to empowering skaters of all levels with the tools and resources they need to succeed and have fun on the rink or the streets.
Our selection of roller skates includes a range of styles, colors, and sizes to fit any skater's needs and preferences. We also offer a wide variety of roller derby gear, such as helmets, knee pads, and elbow pads, all designed to provide maximum protection and support for skaters in high-impact situations.
But Devaskation is more than just a skate shop – we're a community of skaters who are passionate about the sport and the culture surrounding it. Our team of athletes and ambassadors includes some of the most talented and influential skaters in the world, and we're committed to using our platform to inspire and uplift the skating community.
At Devaskation, we're dedicated to providing skaters with the best quality products and supporting the skating community. Whether you're a beginner or a seasoned skater, we're here to help you find the perfect gear to meet your needs and help you reach your goals on the rink or the streets.
With Devaskation roller skates, roller derby gear, and skating accessories, you can trust that you're getting the best quality products from a brand that truly understands and supports the skating culture.