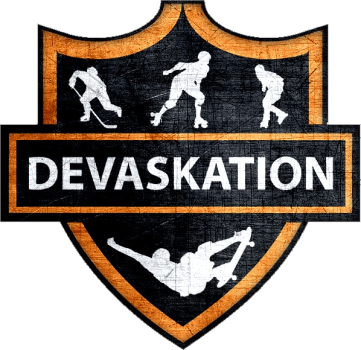 Inline Skate Boots
Inline skate boots are the component of inline skates that cover the foot and ankle. They provide support and protection to the skater's feet, while also allowing for comfortable and efficient movement. Inline skate boots are usually made from materials like leather, synthetic leather, or a combination of the two.
The boot is typically constructed with an inner liner that conforms to the shape of the foot, providing comfort and a snug fit. The liner may also have padding for extra cushioning and shock absorption.
The outer shell of the boot is usually made from a durable plastic material, which is molded to provide support and stability for the skater's ankle. Some high-end inline skate boots may feature a carbon fiber or composite shell, which provides added stiffness and responsiveness.
Inline skate boots typically have a lacing system that allows the skater to adjust the fit of the boot. Some boots also feature additional closures such as buckles or straps, which can provide added support and help to keep the foot securely in place. Finally, inline skate boots may also have ventilation features such as mesh panels or perforations to help keep the skater's feet cool and dry.
Today most inline skate boots are made of Carbon Fiber. This is because the lighter the skate the faster you can move your foot to get the most strides in making you go faster then everyone else. Carbon fiber boots are typically heat moldable to get them right against your foot that way skaters can have the most control while going at really high speeds. These boots are made of a Carbon Fiber shell, and soft liner for comfort. These boots are usually low cut to give maximum ankle movement for the skaters because the style of skating does require a lot of ankle movement in the stride.