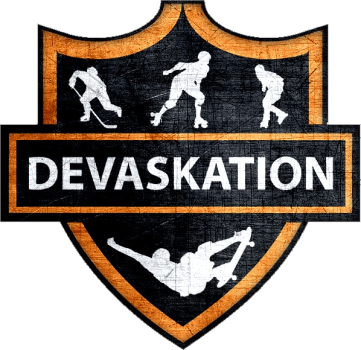 Ice Skate Bags
Ice Skate Bags are essential accessories for ice skaters who need a convenient and safe way to transport their skates. These bags are designed to protect and organize ice skates, as well as other accessories such as guards and towels, during travel to and from the rink.
Ice Skate Bags are typically made from high-quality materials such as durable nylon or polyester, and may feature padded interiors or other protective features to prevent damage to the skates. They come in a variety of sizes, styles, and colors to suit different preferences and needs, and may include additional pockets or compartments for storing other accessories.
Ice Skate Bags can be carried by hand or over the shoulder, and are often lightweight and easy to carry. Some bags may also feature additional straps or handles for added convenience and versatility.
Ice Skate Bags are an important investment for ice skaters of all levels, as they provide a safe and convenient way to transport skates and other accessories. Whether you're a recreational skater or a competitive athlete, a high-quality Ice Skate Bag is a must-have accessory for protecting and organizing your skates while on the go.