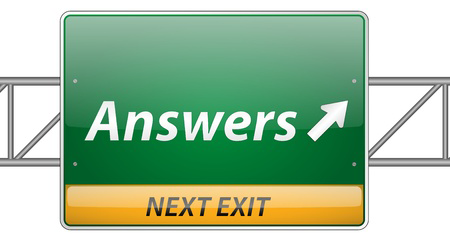 Below is our FAQ for anything related to Devaskation's Store. We know that buying your skates or skateboards online can sometimes be a challenge, so we try to address the most common questions here. We have carefully compiled this list based on real questions we have received from our customers. Every skater is different and we know that it is impossible to answer every person's question here so we've tried to give you enough information in the answers to help you decide what will work best for you and your situation. If you have a question that isn't covered here, please review our Skate Information page for more questions that require longer, more specific answers. We are also available to answer more specific questions, just contact us.
Do you have a Physical Store I can Visit?
We love you…we really love you!! Of course we enjoy meeting and helping our customers in person. Whether your computer hates you or you just want to hang out with the fun Devaskation crew, we'd by happy to help you in person! Please call or email to schedule a time to visit at River Roll Skate Center. Email is the best way to get us most of the time since we check email on the weekends but are not always in the office to answer the phone. We're not always open, but we're always doing business!
You can find us easily at River Roll Skate Center in Riverside, MO!
I need to do a return or exchange, what do I do?
If you haven't purchased from us, please review our return and exchange policies. If you already received your order and there is an issue contact us, and note the return shipping pages below so that you can purchase return shipping at a discounted rate.
We offer discounted return-shipping rates for our customers – these save about 50% from retail:
Where do you Ship?
We currently ship to the USA, Canada, Australia, and the EU.
How long will my order take to get to me?
We don't know where you are…we…um…promise! Well, ain't this place a geographical oddity, two weeks to everywhere. We're just kidding, the answer to this question depends on where you are. We have many shipping methods/speeds and ship from all over the country so knowing where you are is the first step. The next thing we generally need to know is what you are ordering so we know what warehouse it will ship from. We have listed the most general information below for the continental US and you can find more information on our Shipping Information Page. Any shipments to outside the continental US including APOs, will take longer. FedEx requires us to give them packages before a certain time each day and that can affect if your package is available to be sent out the same day or the next day. If for any reason, you are needing your order by a specific date, please contact us by email ahead of time so we can advise you of the best shipping method option.
Free Shipping – This will usually take 7-14 business days
Flat Rate Shipping – This will usually take 5-10 business days
FedEx Ground Shipping – This will usually take 2-6 business days
FedEx Express Saver – This will usually take 3-4 business days
FedEx 2 day – This will usually take 2-3 business days
FedEx Overnight – This will usually take 1-2 business days
Why do you Charge a Fee for Custom Skates & Skateboards?
We charge a fee to build your custom skates and skateboards because there are many costs associated with building custom skates and skateboards. We have to source all of the parts that you have requested, we have to pay shipping to get all of the parts in stock, and we have to spend time building your skate or skateboard to your specifications. In the long run, it's worth it to get the exact skate you want built to perfection!
Can you feature my skate team, organization, or league?
Devaskation loves to feature our Roller Derby teams/leagues! Check out our
Social Page
for more information. Check out our
Sponsorship Page
for all of the details we'll need and we'll respond to your emails within a week and let you know what we can do.
Do you Sponsor Social Media Influencers?
We do, depending. Contact us for information and your stats.
What Skates do you Recommend for Beginners?
Can you help me find the correct sized skates? Why is my skate size not the same as my shoe size?
All brands of skates and shoes are sized differently. Some brands are close to common street shoe sizes and some are not. The best way to ensure the best sizing is to visit our Skate Size Charts page for instructions on how to properly measure your foot and a list of each brand's sizing guide. We do our best to make sure all of the size charts are up to date and as accurate as possible; just keep in mind that these are suggestions based on specific skate information and are not an exact science. If after you measure your foot and compare it to your specific brand's size chart you are still unsure, please contact us by email or phone and we will gladly help you work out the details of your size for the specific skate you want to purchase.
I need new wheels! How do I know what kind to get? What does the number in the wheel description mean? What hardness of wheel do I need for my skating surface?
The answer to these questions are best solved by knowing what kind of surface you skate on. The most popular types of surfaces are, Polished Concrete, Concrete, Wood, and Sport Court. The number next to the wheels in the description is the measured hardness (durometer), usually between 70 and 110. The lower the number, the softer the wheel, and the softer the wheel, the better the grip. Normally the wheels that have numbers in the 70's are outdoor wheels. Wheels with numbers between the 80's and low 90's tend to be for more slick surfaces because they will grip more. Finally, wheels with numbers in the mid 90's and up are for grippier surfaces like coated surfaces and sport court. For anything around the type of floor as Polished Concrete, you want a wheel that will grip. Most wheels in the 88A-93A range are great for surfaces like these. Sport court can range from any of the hardness' ranging from 88A-97A it just depends on what preference you have. Finally for the really Grippy Surfaces, you would want to choose a wheel with the hardness ranging from the low 90's to the 100's. Most of the time it is all personal preference as to what individuals like in skating. The best thing you can do is to ask someone who has a similar body type and regularly skates on the surface you'll be skating on what they use. It may not be your perfect option but it'll give you the best starting place.
Your wheel needs can vary drastically depending on what kind of skating you're doing on what surface as well as your weight and preference. If you don't know what surface you're going to be skating on, you're gonna have to figure that out for yourself before we can give you great recommendations. Please take a look at our articles below for some recommendations:
How do I mold my boots?
This depends on what kind of boot you have. For example, if you have a Luigino Boot you mold it by putting it into a special bag and placing it into a pot of boiling water. The steam heats up the boot making it moldable and able to form to your foot. If you have a Mota boot, you can use a heat gun to warm it up making it able to be molded to your foot. If the skate you purchased didn't come with instructions, let us know and we'll find out for you!
What is the difference between 45 degree and 10 degree plates?
The big difference between plates today is the angle of the kingpin. The two most popular angles used today are 45 and 10. Both angles have their benefits to skaters, it just depends what a skater likes compared to others. Each plate will still give great stability and control. While the 45 degree plate tends to have a tighter turn radius compared to the 10, the 10 degree is a plate that is better used for agility while moving forward. The different angled kingpins make it so that your foot is placed over different parts of the skates. The 10 degree angle allows your foot to be placed over the cushions, giving you (the Skater) maximum control in any situation. The 45 degree kingpin angle places the ball of your foot over the pivot pin, giving the skater a more aggressive stance and feel on the track. Both of these plates will give the skaters maximum control, it all just depends what feel you as an individual like.
My (enter person you love or met randomly on the street here) has talked me into playing Roller Derby. I don't know where to start. Can you help me!?
Roller Derby is an amazing sport, culture, and full of camaraderie you can't get anywhere else! We love this sport for many reasons including the strength and confidence it teaches our youth and adults. We want you to love Roller Derby as much as we do and part of that will be finding the right equipment. We have written quite a few articles that will help you get started so feel free to browse through this awesomeness!
We offer quite a few great Rookie Packages if you're just starting out and even some other amazing Custom Skates if you're a derby-lifer. We also understand that every team, league, and track is different so if you just want to talk it out with an expert, just shoot us an email or give us a call at 480-335-7447 and we'd be happy to talk you through the entire process and give you customized recommendations.
Is Roller Derby Just for Girls?
Roller Derby is not just for girls, there are plenty of Men's and even Co-ed Leagues popping up all over the world. Female Derby just so happens to be the most popular kind of Roller Derby. That's all we have to say about that.
Your Question Here
We'd love to answer your question! If you can't find an answer on this page, email or call us so we can help you personally. You might just see your question added to this page!