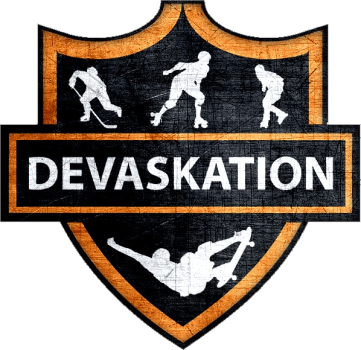 Kids Skates
Shop for skates designed specifically for small kids and children at Devaskation.com. The skates listed here are for children generally aged 2-7, but the skate you choose depends on your child's individual skating abilities. Because there are extensive differences in skates for young skaters, we have a comprehensive skates for children and kids article that covers the most frequently asked questions and concerns for parents buying skates for toddlers, kids, and children.
For those parents that already know what their child needs, we offer a variety of skates below for all types of young skaters.
Kids skates are a type of roller or ice skates that are specifically designed and sized for children. They are made to fit comfortably on smaller feet, and often come in bright, fun colors or patterns that appeal to children.
For roller skates, kids skates typically have smaller wheels and a lower profile than adult skates, which can help kids maintain balance and control while skating. They may also have adjustable features, such as a toe stop or sizing mechanism, to accommodate growing feet and provide a more customized fit.
For ice skates, kids skates may have a smaller blade size and a more flexible boot to support the developing foot and ankle. They may also have additional padding and insulation to keep the child's feet warm and comfortable during long periods of skating.
Overall, kids skates are designed to be safe, durable, and comfortable for children to use, and can be a great way for kids to develop their balance, coordination, and confidence while having fun.