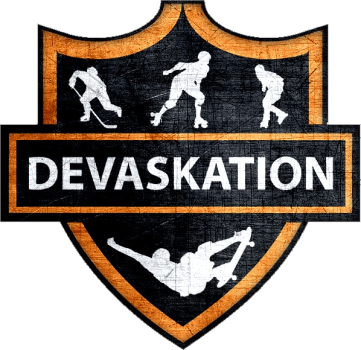 Roller Skates
Roller skating is great exercise for adults and fun for all ages. Devaskation.com carries roller skates for men, women, and children. We carry indoor skates for skating inside on rinks and smooth surfaces. We also carry a great variety of outdoor roller skates (or quad skates) to skate on streets,
sidewalks, concrete and asphalt. Skates are unique to the skater and Devaskation.com offers custom indoor and outdoor skates to those that need the very best. You pick the components and we will build a custom roller skate for your skating style. Some popular roller skate styles are Recreational/Rink, Artistic, Jam, Outdoor, Speed, Rhythm, and Dance. There are many factors involved when choosing the right skate including boot, fit, components, price, wheels, and weight. No matter what you want to do in your skates, we typically have a solution that will fit you. When you buy a roller skate from Devaskation you are purchasing a quality roller skate!
Want even more information on roller skates? Check out all of our articles on Quad Roller Skates!