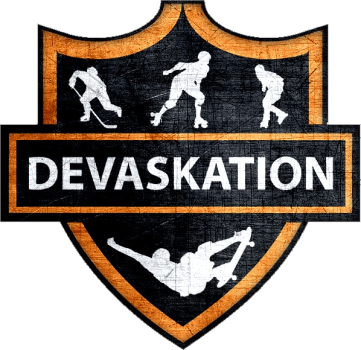 Skateboards
Get everything you need to get rolling with Devaskation's Skateboard Completes, Decks, Trucks, Wheels, Bearings, Grip Tape, and Hardware.
At Devaskation, we carry the best brands of skateboards on the market today including Girl, Element, Magneto, Santa Cruz, Powell Peralta, Baker and more. We offer competitive pricing on all skateboard components including wheels, decks, trucks, bearings and accessories. Whether you're gliding down the sidewalks or at the skate park, Devaskation has you covered with a selection of longboards, cruisers, and mini cruisers.
I was skating with friends in my neighborhood, and then eventually I was invited to go to the skate park with one of them. When I saw people flying all around – literally flying in and out of bowls – that is when I knew I wanted to do it. I wanted to figure out how I could get there and how I could fly.
-Tony Hawk
Once you get all decked out with an awesome board, grab some safety gear and stay safe while you are nailing those tricks.