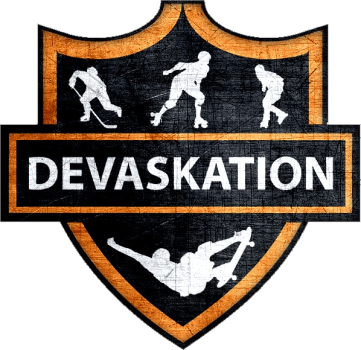 Famus
Famus Wheels, a renowned brand specializing in the production of high-quality wheels for inline and quad skating. With a focus on delivering excellence, Famus Wheels takes pride in their carefully curated collection, ensuring that each product meets their stringent standards.
Designed to cater primarily to aggressive inline skating, Famus Wheels have gained a solid reputation for their exceptional performance and durability. At the heart of their design is a reinforced chromoly steel core, meticulously crafted to reduce weight while withstanding heavy impacts during jumps and grinds. These wheels are engineered to handle the extreme demands of aggressive skating, providing skaters with the confidence to push their limits.
The Famus Wheels collection offers a diverse range of sizes and colors, allowing skaters to choose the perfect match for their individual style and preferences. Among their offerings, the Famus 60mm wheel has garnered significant popularity, showcasing the brand's commitment to delivering a product that meets the needs of the skating community.
The journey of Famus Wheels began with two passionate skaters from Marseilles, France. Fueled by their own love for the sport, they embarked on a mission to create aggressive skate wheels that they would personally embrace. Through relentless dedication and extensive testing, the brand's wheels have evolved and improved over the years, setting new standards in the industry.
Today, Famus Wheels boasts an elite team of riders who rely on their products for their professional pursuits. This collaboration between the brand and their team of talented athletes continues to drive innovation and propel Famus Wheels to new heights of popularity.
When you choose Famus Wheels, you're not just selecting a product; you're investing in a brand that has built its reputation on passion, dedication, and a relentless pursuit of excellence. Experience the superior performance and reliability that countless skaters trust, and join the growing community that embraces the Famus Wheels legacy.