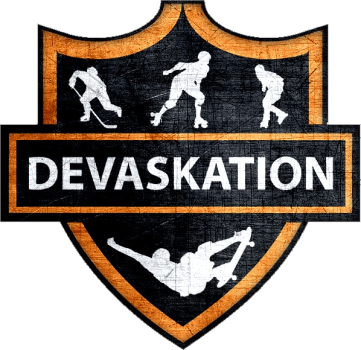 Labeda
Labeda is a brand that specializes in creating high-quality roller skating wheels, inline hockey wheels, and accessories. Founded in 1969, Labeda has been at the forefront of innovation in the roller skating industry, developing new materials and technologies to improve the performance of their products.
One of the hallmarks of Labeda is their commitment to quality and performance. They use advanced materials, such as urethane and aircraft-grade aluminum, in their wheels to ensure that they are durable and perform well. Their wheels also feature innovative designs, such as the Proline Series that has a unique shape and profile, to provide superior traction and control.
Another key feature of Labeda is their focus on customization. They offer a wide range of colors, hardness levels, and sizes for their wheels, allowing skaters to customize their setups for their individual needs and preferences. This makes Labeda a popular choice among skaters who are looking to improve their performance and personalize their equipment.
In addition to their commitment to quality and customization, Labeda also values sustainability. They use environmentally-friendly materials and manufacturing processes to minimize their impact on the environment, making them a responsible choice for environmentally-conscious skaters.
Overall, Labeda is a brand that is dedicated to creating high-quality, innovative, and customizable roller skating wheels and accessories. Whether you're an inline hockey player, a roller derby enthusiast, or just a recreational skater, Labeda has the products you need to take your skating to the next level.