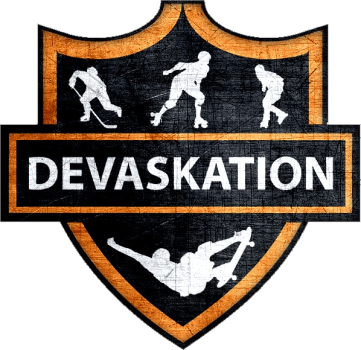 Triple 8
Triple 8 is a brand that specializes in designing and manufacturing high-quality protective gear for action sports, including roller skating. Our mission is to provide skaters with the most comfortable and protective gear possible, so they can skate with confidence and push their limits.
Our product line includes helmets, pads, and wrist guards, all of which are designed to meet the highest safety standards while also providing superior comfort and performance. Our products are made with the latest technology and materials, ensuring that they are both durable and lightweight.
But Triple 8 is more than just a product – we're a brand that is passionate about safety and innovation in action sports. Our team of athletes and ambassadors includes some of the most talented and influential skaters in the world, and we're committed to using our platform to support and uplift the roller skating community.
At Triple 8, we're dedicated to providing skaters with the best quality protective gear and supporting the roller skating community. Whether you're a beginner or a professional skater, our products can help protect you from injury and give you the confidence to push your limits. We also offer a range of accessories, such as replacement pads and liners, to help you customize and maintain your gear.