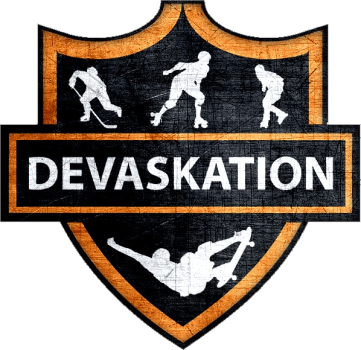 Indoor Rink Skates
Skating in an indoor rink is a lot of fun and great exercise for people of all ages. Rink skating requires a comfortable boot, good wheels for grip and/or slide, a toe stop that suits your needs, and reliable bearings.
Devaskation has a wide variety of skates and components designed specifically for indoor skating on rinks and other smooth surfaces. Every rink surface is a little bit different, so make sure you check out our
How to Choose Indoor Skates & Wheels Article
for more information.